The World's Best Cycle City!
In 2015 Copenhagen was elected the World's Best Cycle City, displacing Amsterdam from the coverted 1st.place. Every day thousands of Copenhageners unlock their bicycles and use this environmentally-friendly transport to get around the city. The city aims to be the most bicycle-friendly anywhere and investment continues in the development of cycle lanes etc.
---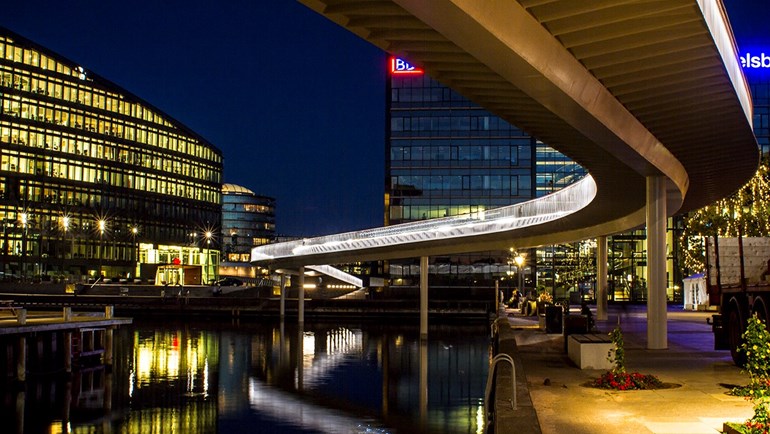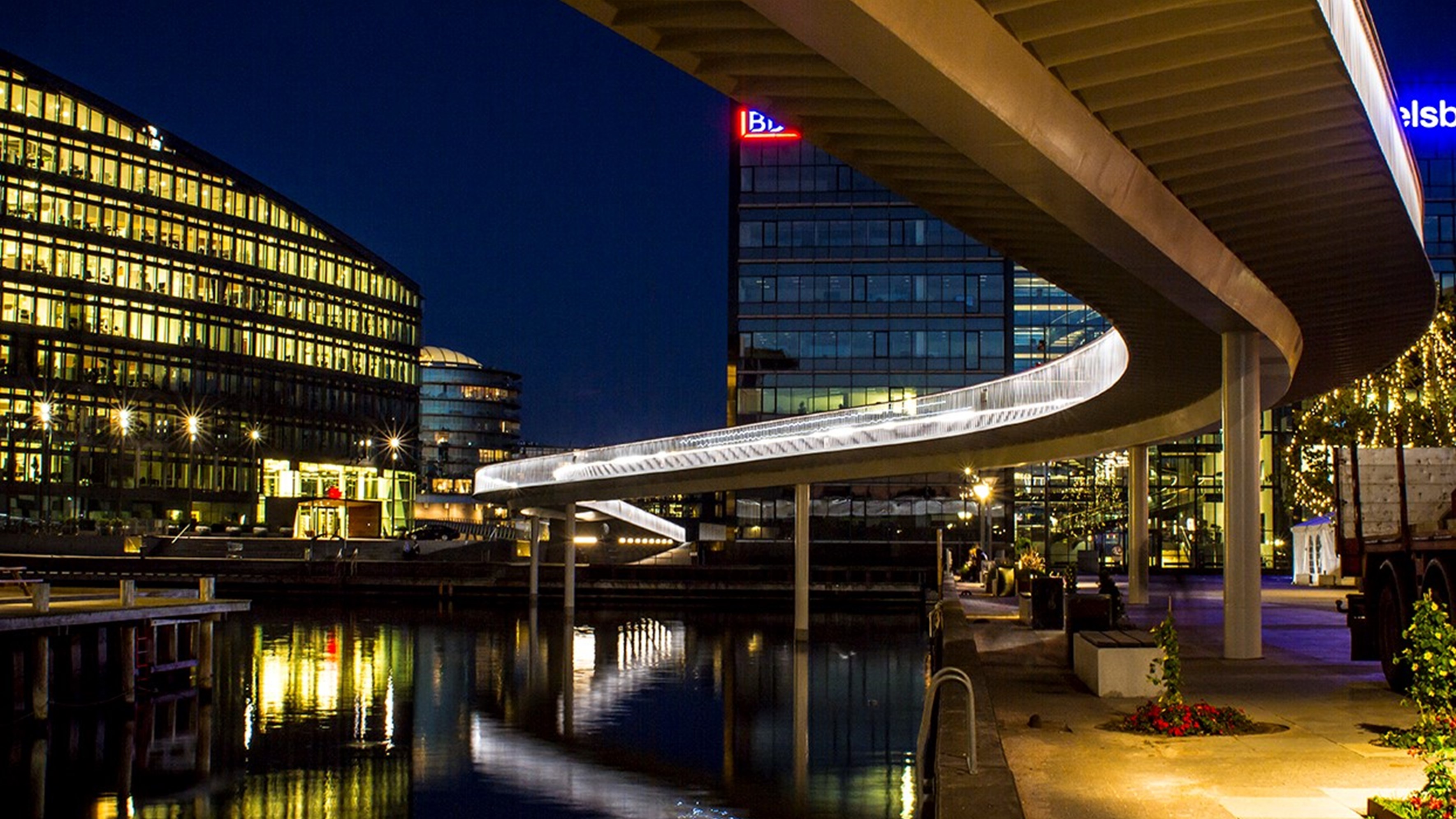 During the summer of 2014 The Bicycle Snake next to Copenhagen Island was opened, for the benefit of approximately 9000 cyclists who cross the harbour daily between Vesterbro and Islands Brygge. The Cycle Snake runs between the hotel and the Fisketorvet shopping centre before crossing the harbour waters and is in itself an attraction worth seeing!
---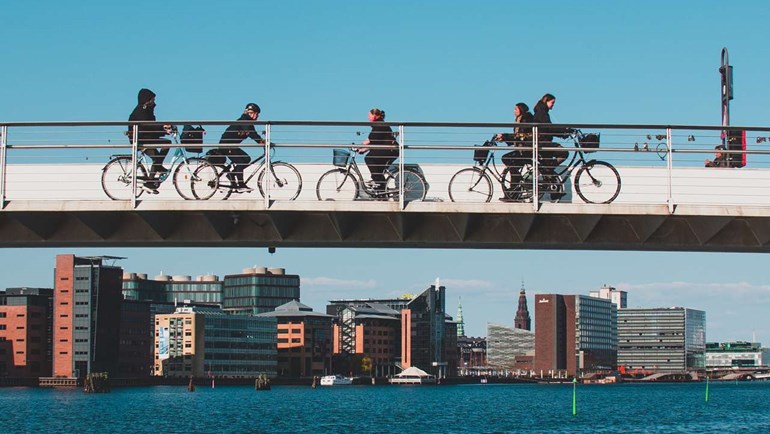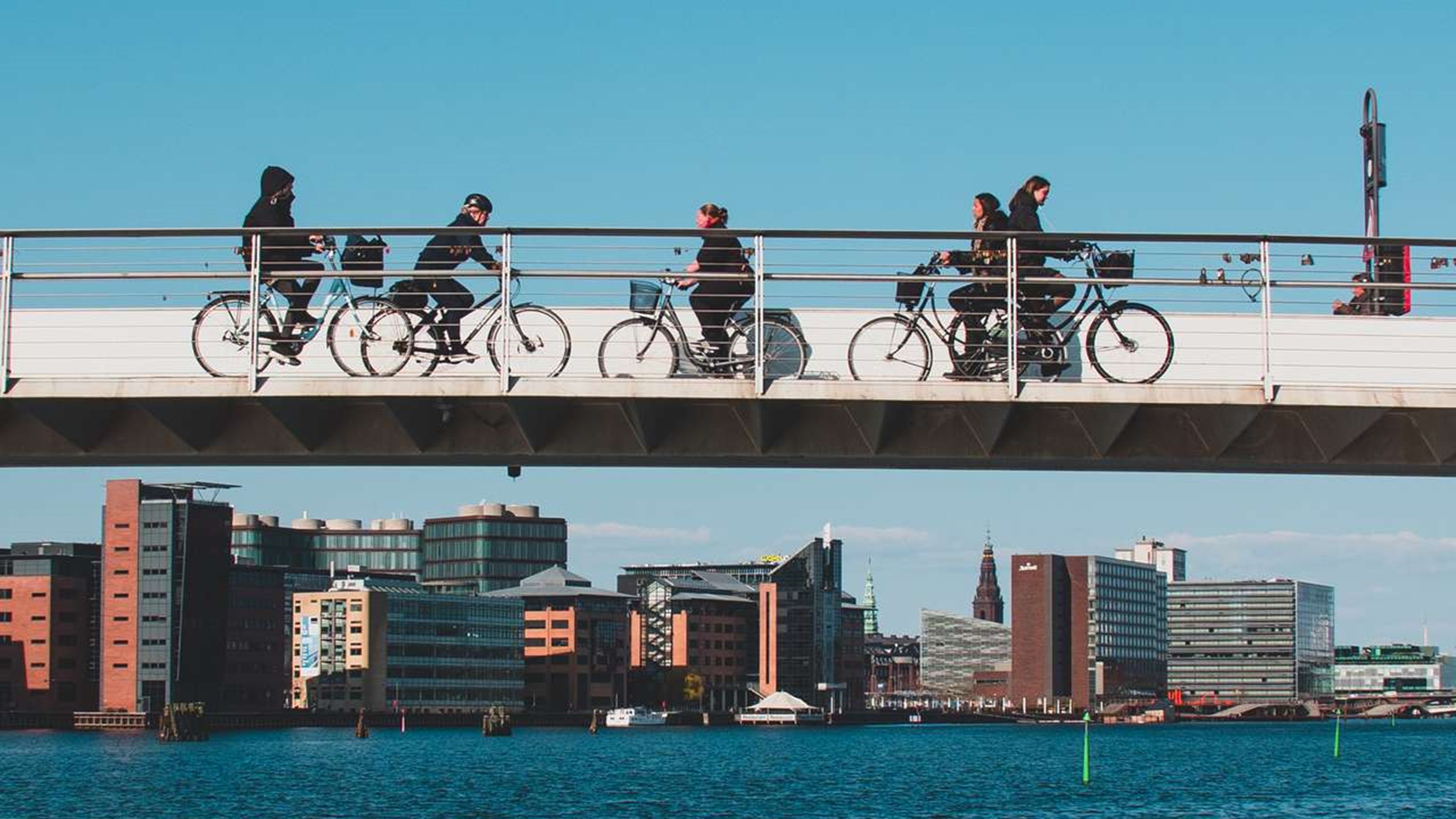 Enjoy the great outdoors!
Copenhagen has established a new and unique ring-route around the harbour which is ideal for cycling, wandering or jogging.
This 13km long route opened in May 2016 and can used by cyclists, joggers and walkers alike to see and experience the waterfront all around the harbour.
For more info: https://www.kk.dk/files/havneringen-kortpdf
---
Get On A Bike!
Enjoy Copenhagen just as the locals do – get on a bike! Bicycles are available for hire via the reception desk for per day. Helmets and lamps are included in the price and our staff can recommend routes and provide maps.
---