Copenhagen Island – A uniquely designed hotel in Copenhagen
Welcome to the official website of Copenhagen Island
Welcome to Hotel Copenhagen Island
The view of water makes us relax, release our thoughts and find new energy. In addition, it has a positive effect on our health and quality of life. Therefore, in a big city of high pulse and pace, the blue waves are particularly important and beneficial, but are, for the same reason, difficult – and rare – to enjoy in a blissful atmosphere. As a guest at Copenhagen Island, you are surrounded by a rippled water surface in Copenhagen's harbour bath. Right here, you can experience the city from its quiet and blissful side while you are close to the city centre and its most popular attractions. We look forward to welcoming you!
Step into artistic frames of glass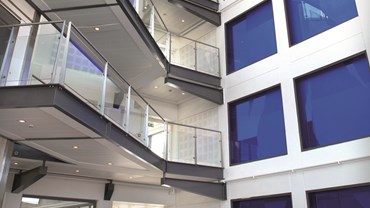 Light, air and glass is the common thread in our hotel, designed by the recognized Danish architect Kim Utzon. You will experience that theme as soon as you step into our foyer – the heart of the hotel – since it is framed by a seven-floor glass tower, decorated by high-gloss surfaces and blue glass art from the Danish designer Lin Utzon. In the foyer, you will be met with plenty inflows of light, which, on sunny days, creates a crystallic reflection from the surrounding water surface in the harbour.
Arrange your meetings and conferences at our hotel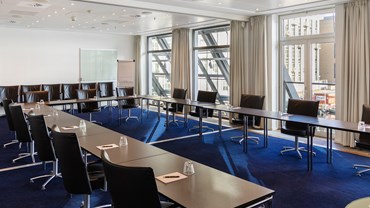 You and your guests are in good and professional hands at Copenhagen Island. You will get a personal host or hostess who meets you with warmth and make sure to get you smoothly through the day. If you need some fresh air and wish to return to the table with creative ideas or problem solving, you can add a 'walk and talk' in your agenda – and go for a walk along the promenade.
Enjoy your breakfast, lunch, dinner – and parties – at our hotel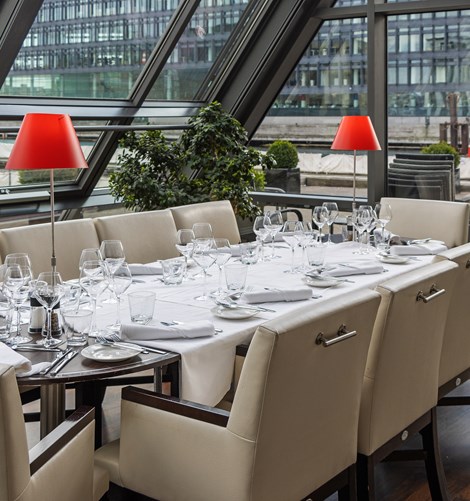 Behind a sloping and glass framed façade, you find our restaurant, The Harbour, in the front row by the waterfront. In here, you are surrounded by water and vivid inflows of light while you eat your meals during the day. You can start with our morning buffet and brunch plates, which for instance include freshly baked bread, cheese, jams, eggs, sausages and bacon, yoghurt and freshly cut fruit. For lunch and dinner, you can, as both a hotel guest and a hungry passer-by, enjoy our à la carte dishes – and they always promise freshness and flavour, since our menus go hand in hand with the seasons.
The Harbour have room for 226 seated guests and therefore create bright, festive frames for everything from birthdays and baptisms to weddings.
Close to the city attractions and must-sees
As a guest on Copenhagen Island, you are within walking distance to the hip restaurants and throbbing nightlife in the Meatpacking District, Tivoli Gardens and CNN honoured bathing spots in the harbour. You can also pull on your trainers and let them carry you along the paths along the promenade.
---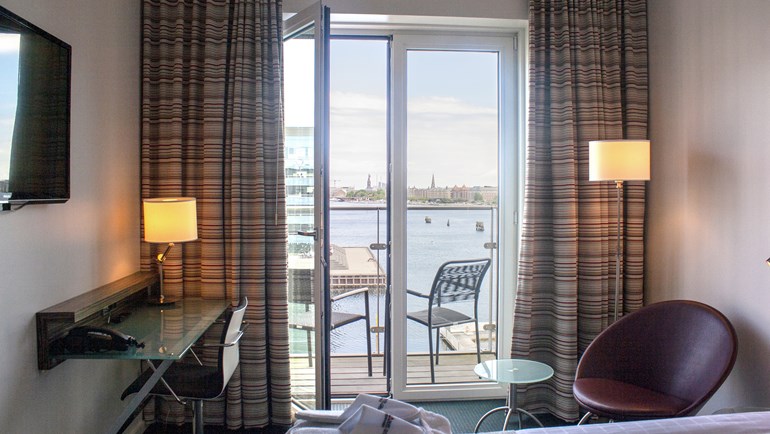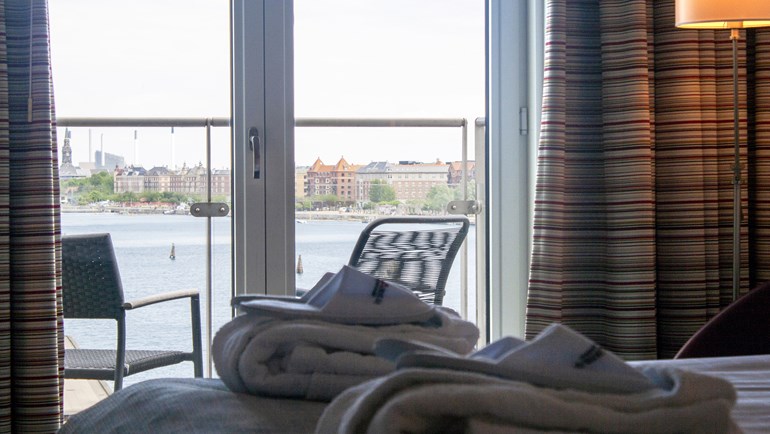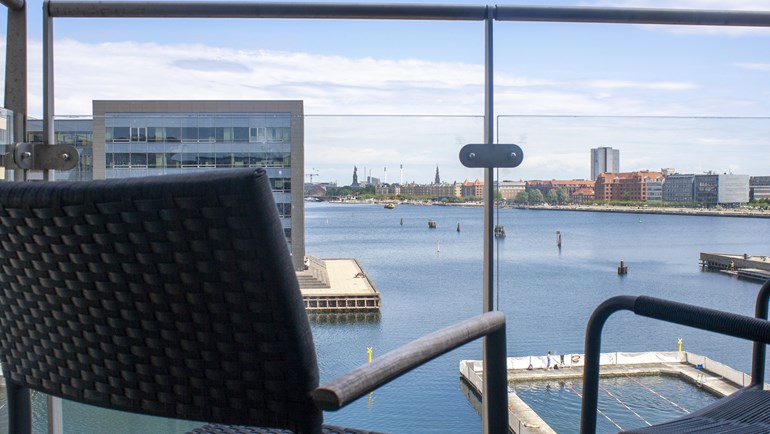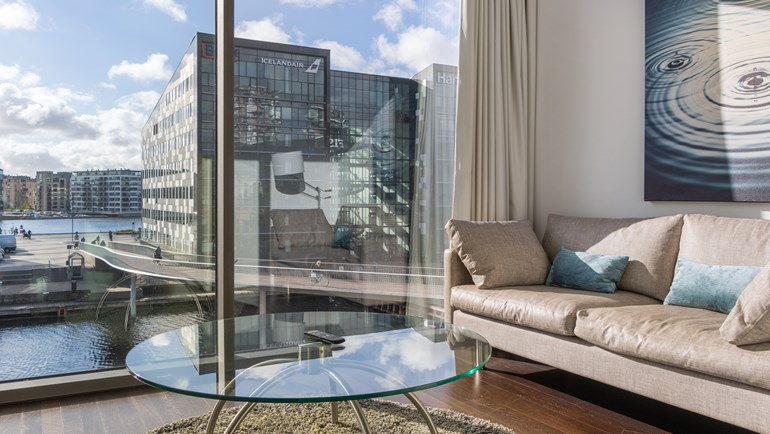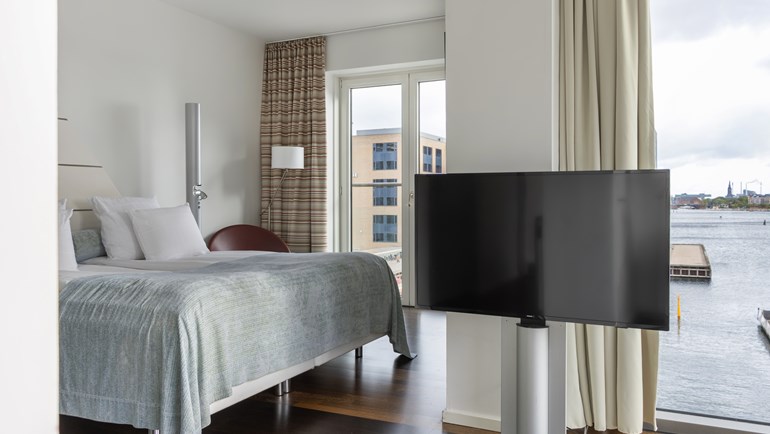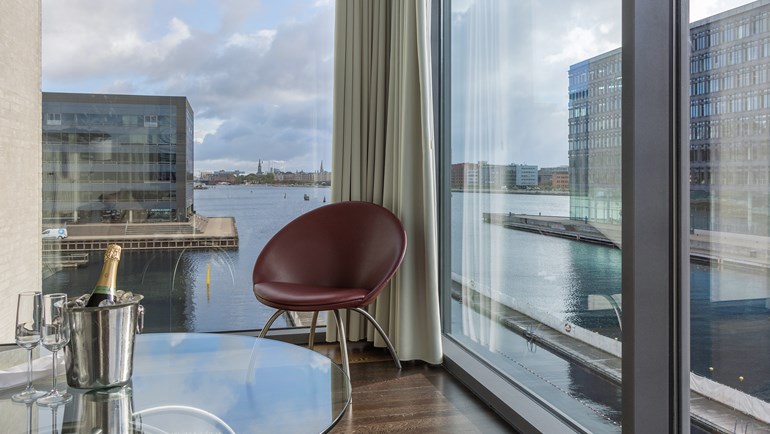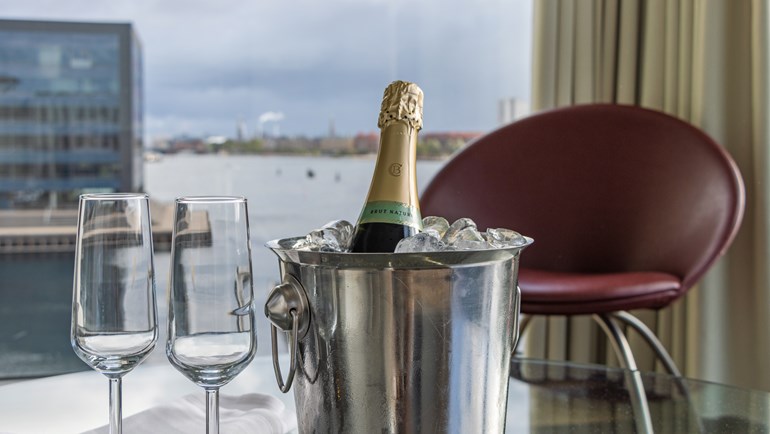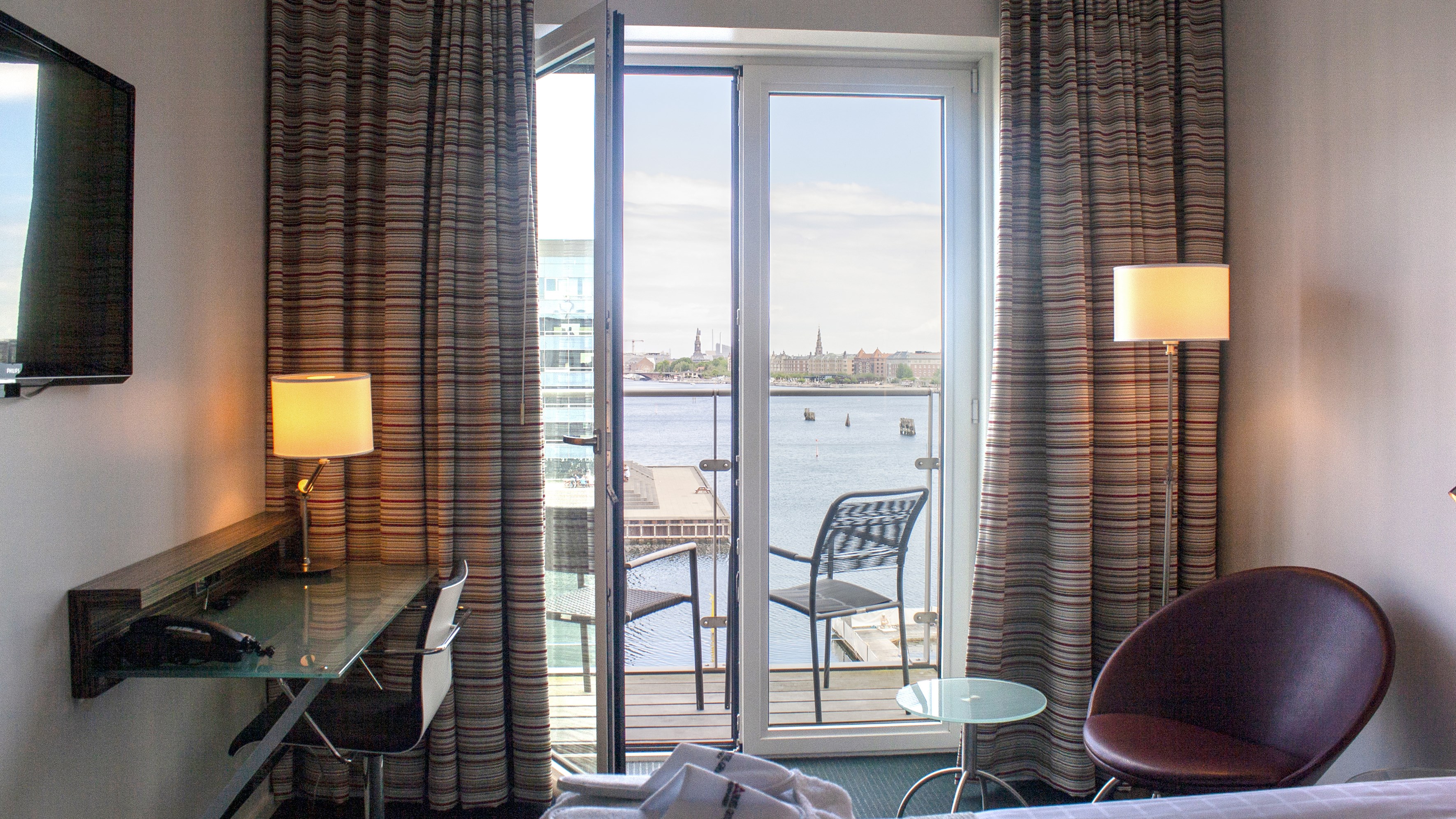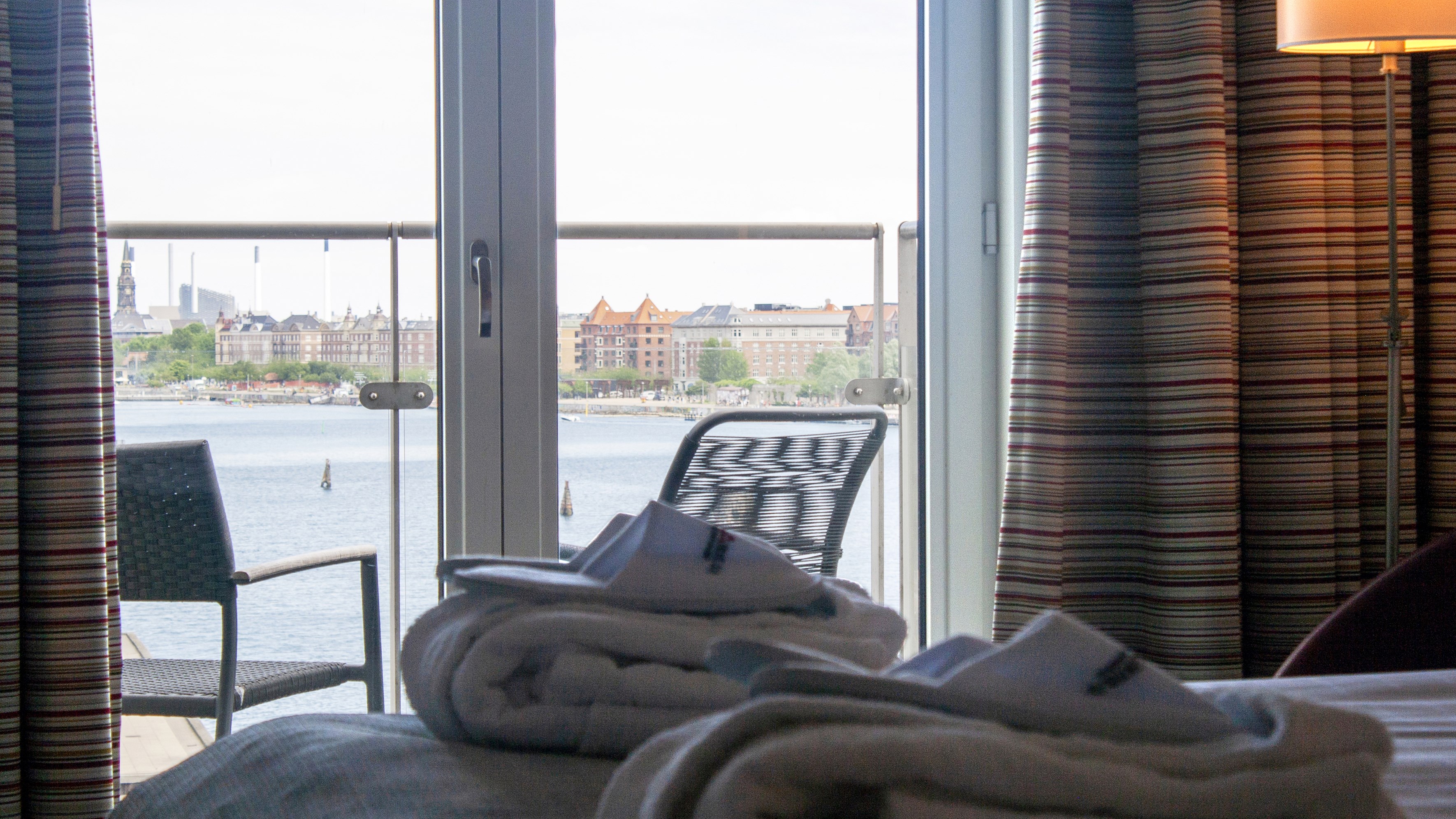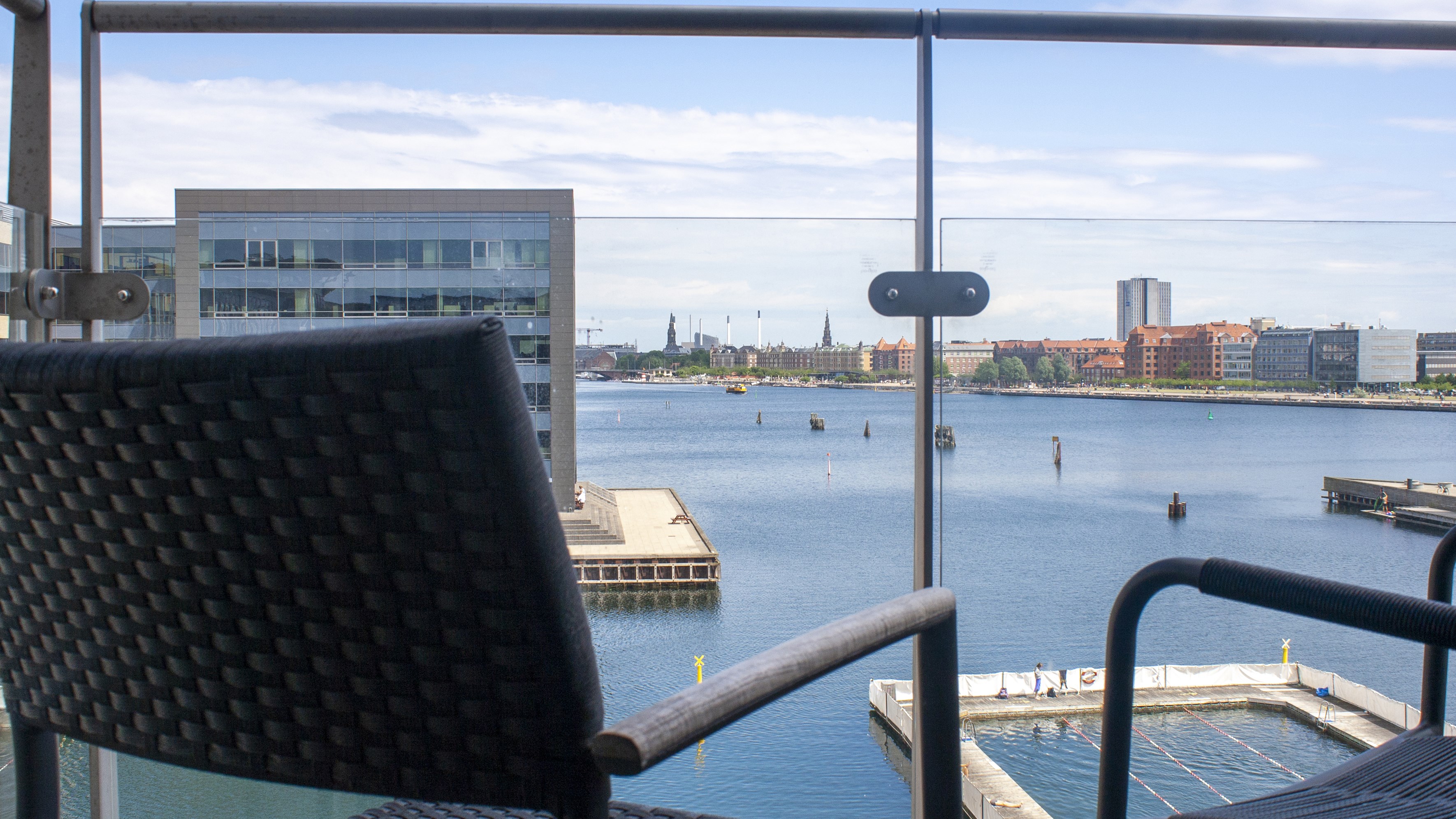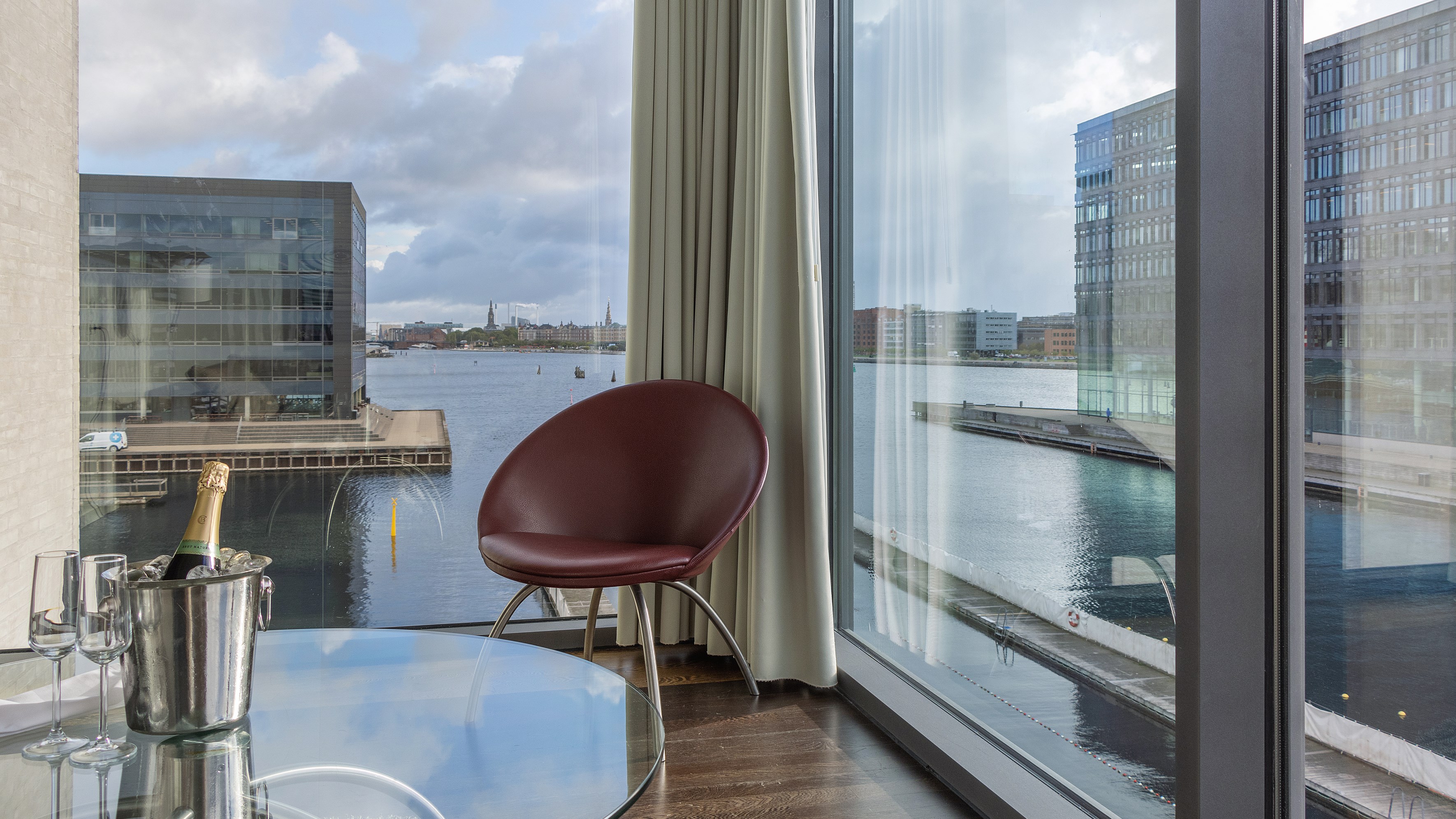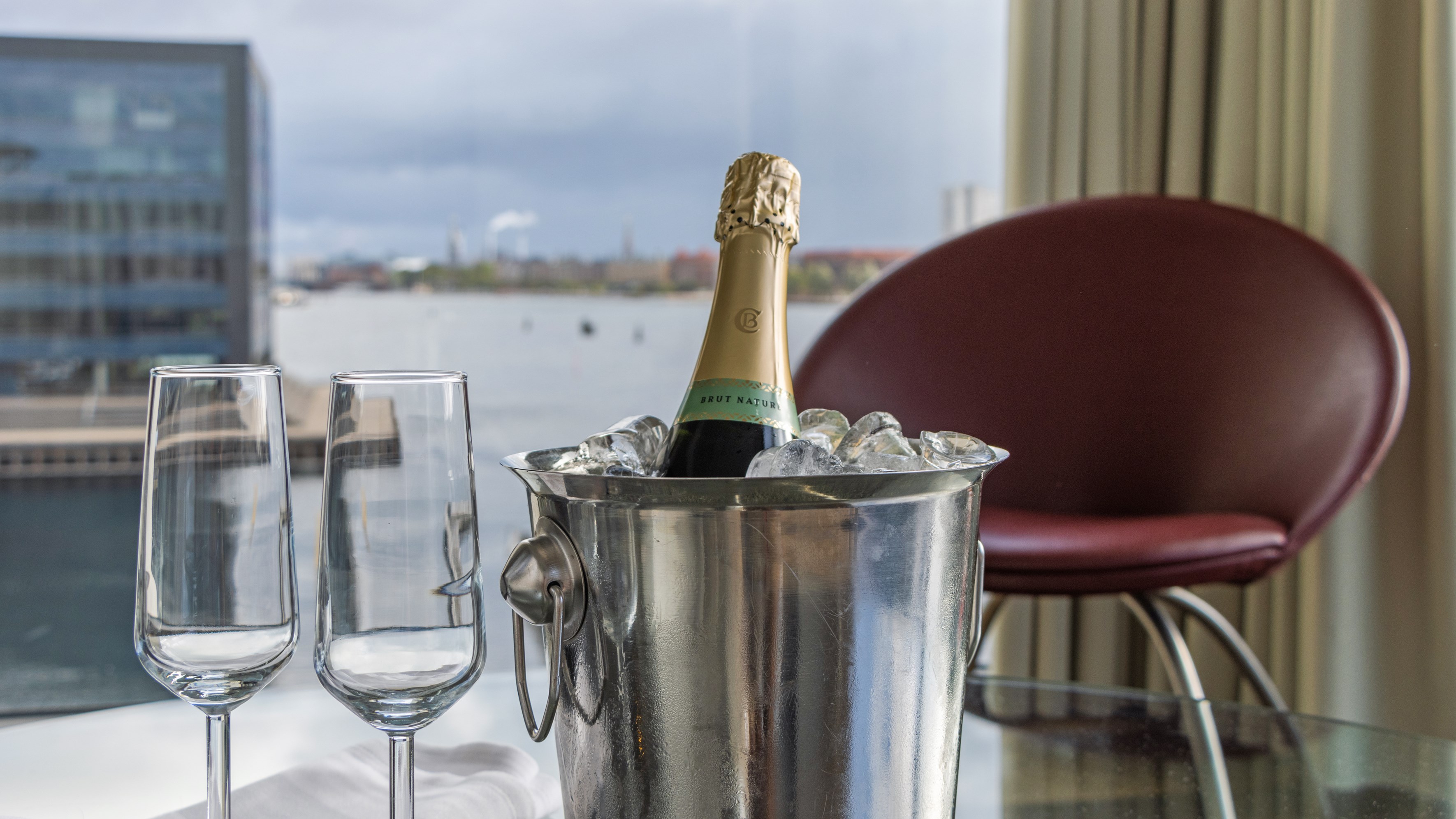 Rooms and suites
As a guest at Copenhagen Island, you can wake up to a superb view of Copenhagen Harbor. Our many rooms are stylishly furnished with focus on the special architecture that characterizes and makes the hotel unique.
More about rooms and suites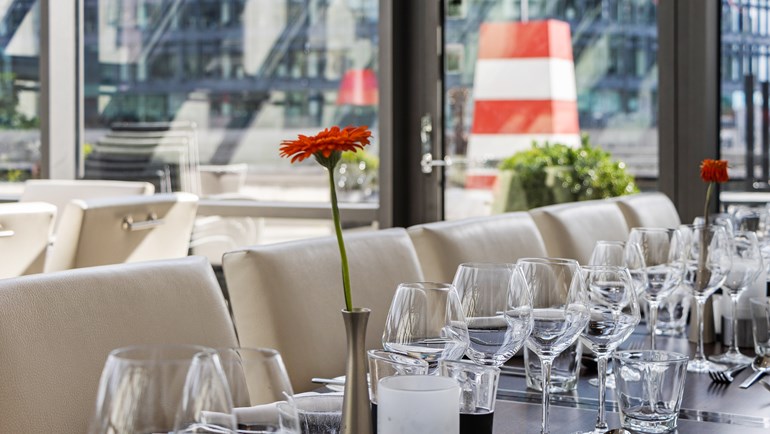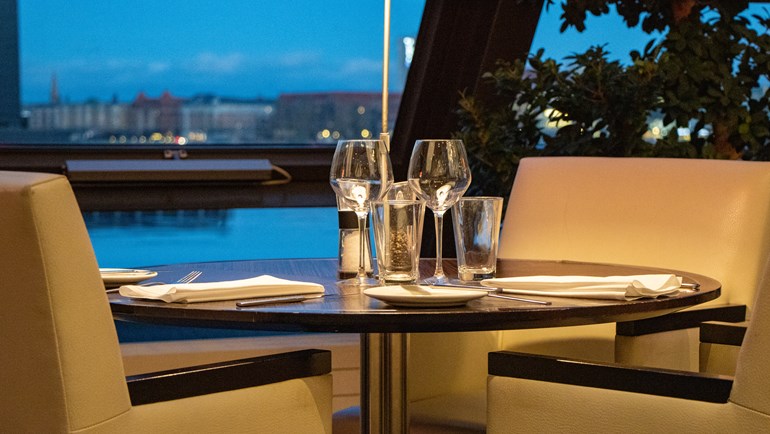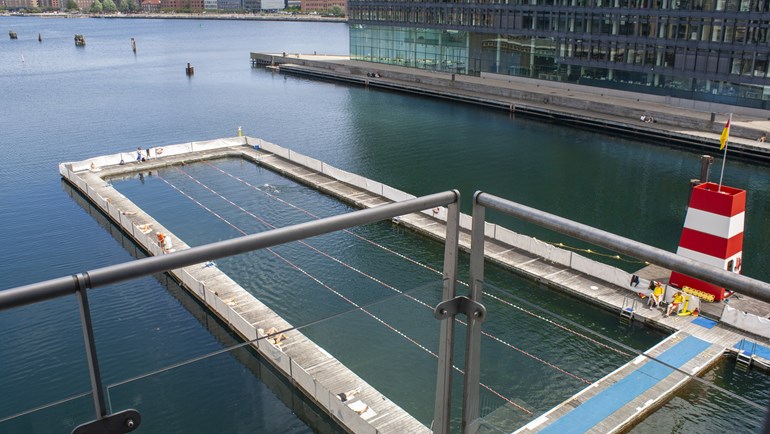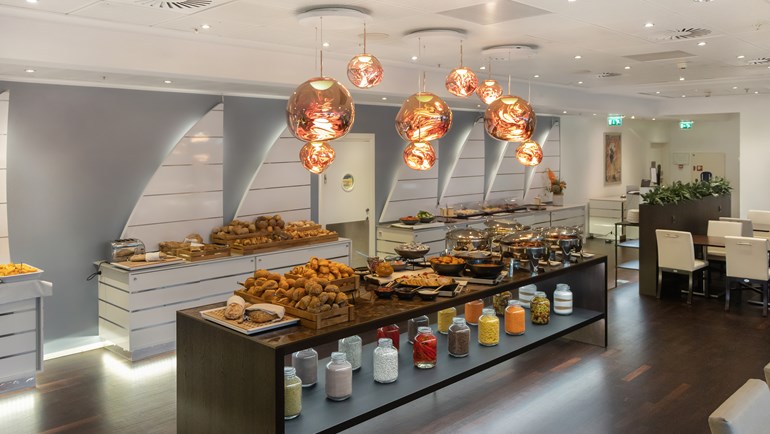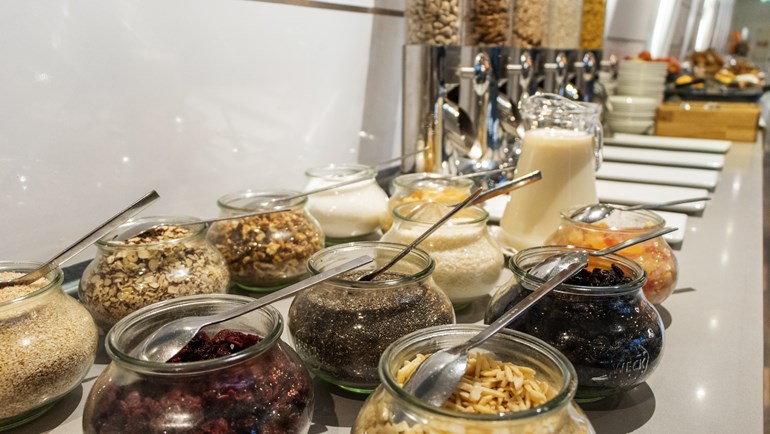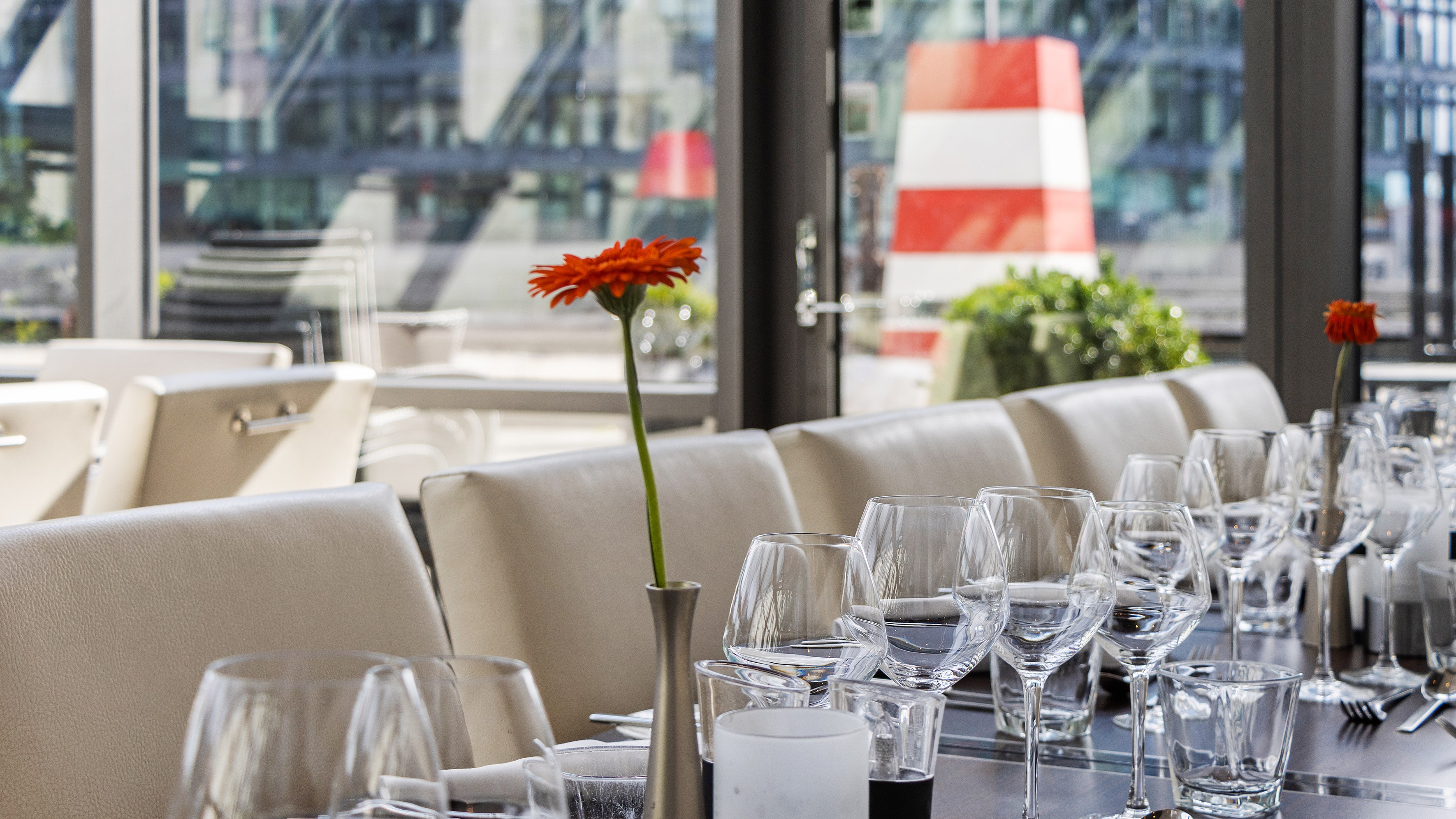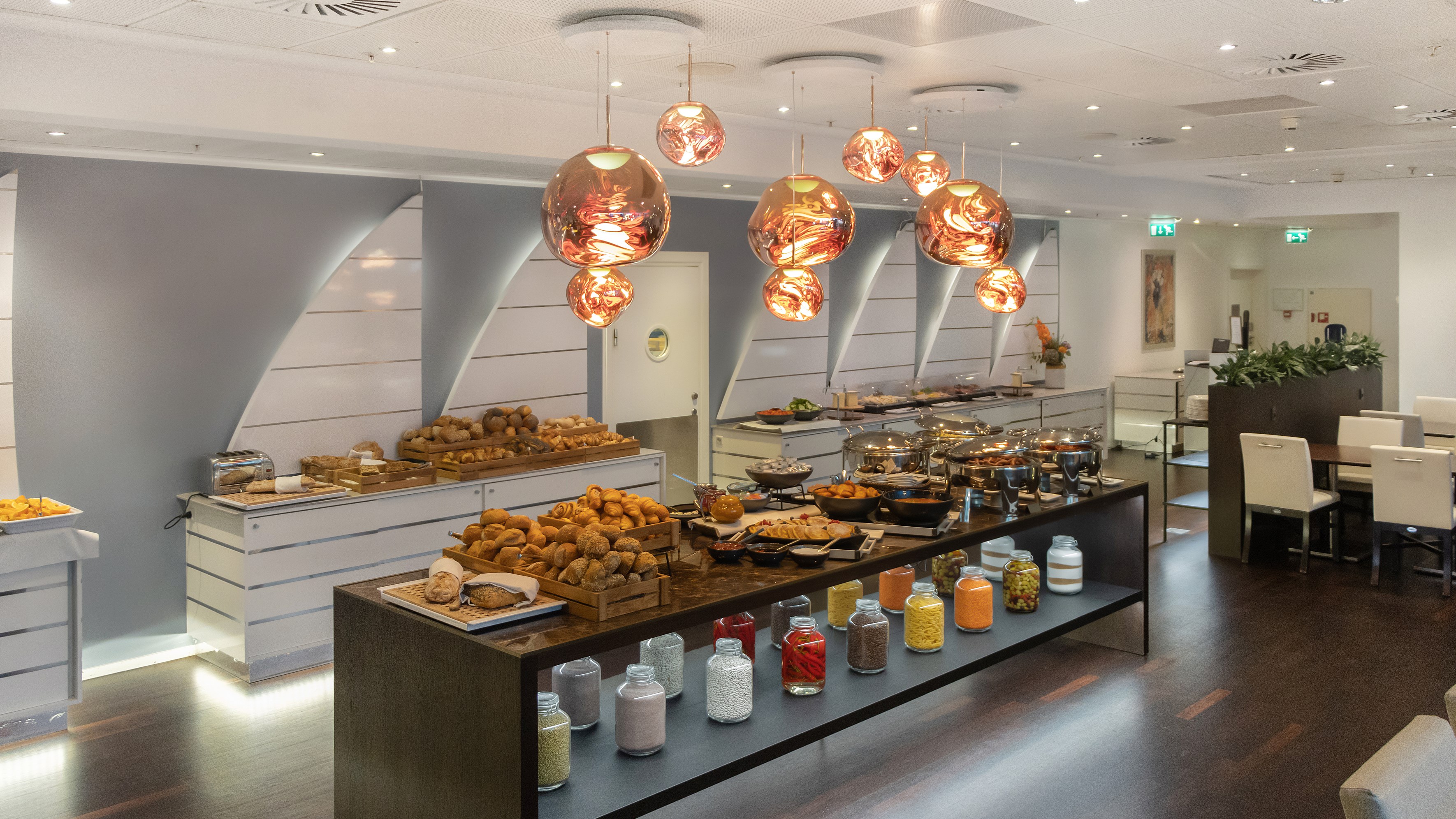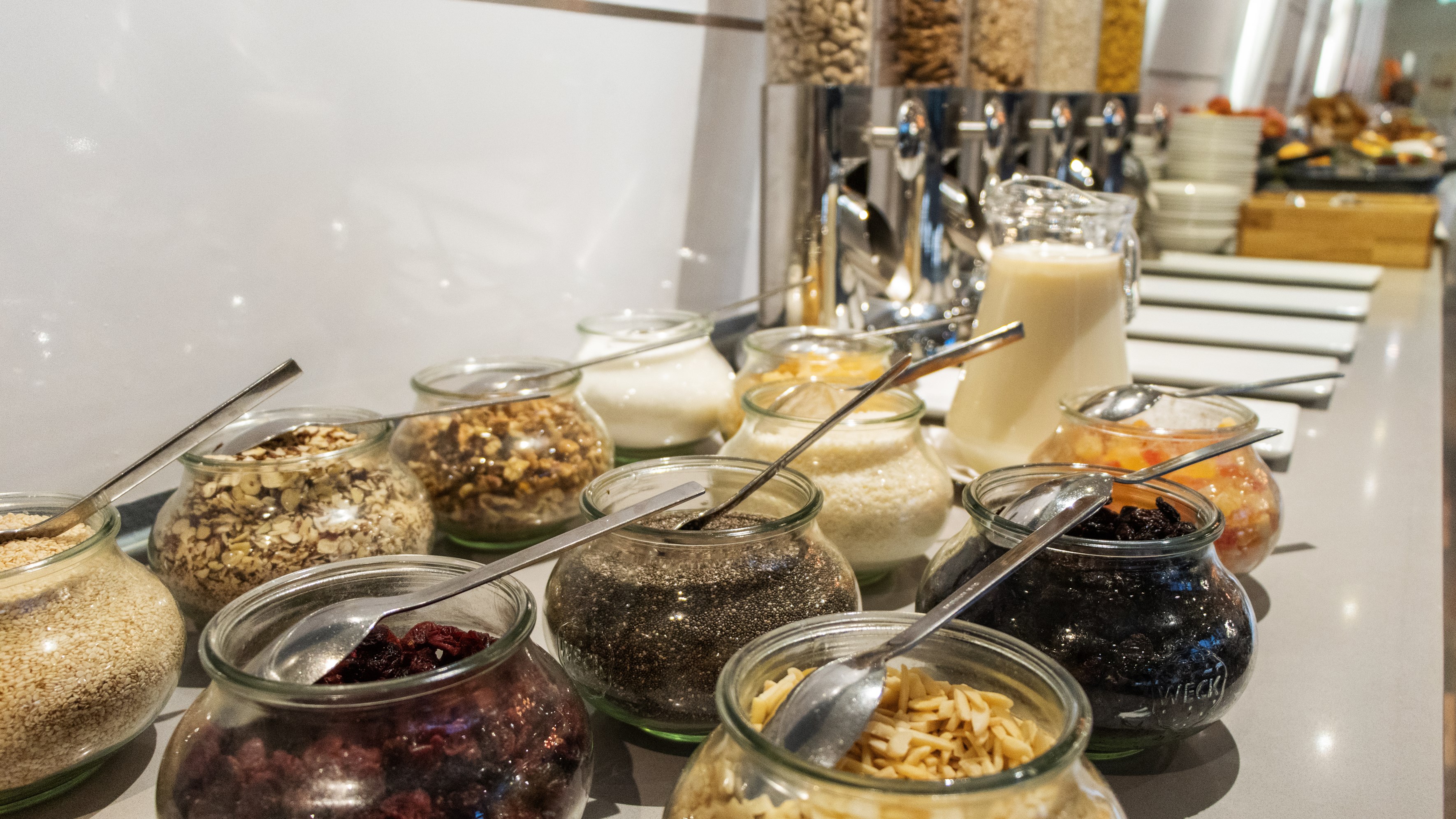 Facilities and services
The hotel has many luxurious facilities that you, as a guest, can enjoy. For example, start the day in our fitness center with sauna, or visit the restaurant The Harbor and our cozy bar with a harbor view.
More about facilities and services
---
Stay at the best address in Copenhagen
Copenhagen Island is located right by the quay in the harbor of Copenhagen and offers a wonderful view over the harbor and the city's rooftops. The areas around the hotel are full of life, and especially Islands Brygge and The Meatpacking District (in Danish "Kødbyen"), which are just 5 minutes' walk from the hotel, are worth a visit. The Meatpacking District offers cafes, restaurants, bars and discotheques. There is a fantastic atmosphere in the old butchers' halls and shops, and the area has become a popular meeting point for both local residents and visitors.
Next door to the hotel is the harbor bath, which is an obvious place to have a dip or just relax by the water in the summer. There are countless exercise routes right outside the door, which are ideal for a run, walk or bike ride. In addition, you can rent a small motorboat at Copenhagen Boat Rent, which stops right in front of the hotel. This way you can make your own little canal cruise and see Copenhagen from the waterside.
Copenhagen Island
An elegant design hotel with a superb location at Copenhagen's waterfront.

Meatpacking District Copenhagen
The Meatpacking District is where the majority of the city's food wholesalers are based, especially meat wholesalers, hence the name. Nestled among the butchers are restaurants and a vibrant night life, which is a mecca for the city's hipsters.

Tivoli Gardens
Tivoli Gardens is a fairytale amusement park in the heart of Copenhagen. Tivoli opened its doors in 1843, making it the world's second oldest amusement park, and it has been a huge attraction ever since.
Fisketorvet Shoppingcenter
Fisketorvet Shopping centre is located on the waterfront. With 120 shops and a number of cafés and restaurants, the shopping centre is one of the largest in Denmark.

Harbour Bath
Islands Brygge Harbour Bath is an open-air swimming pool in central Copenhagen, which attracts everyone from families with children and lane swimmers to beach lovers from all over the city.
---
Copenhagen Island offers accommodation and a variety of hotel packages for both the family and the couple who want a night in town or a night all to themselves. Common to all possibilities is a hotel experience in high quality luxurious surroundings in one of Copenhagen's most exclusive hotels.
---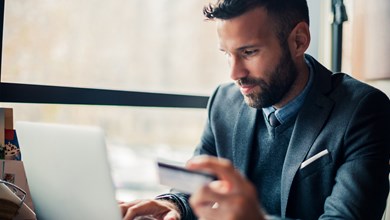 Price guarantee
Meetings and conferences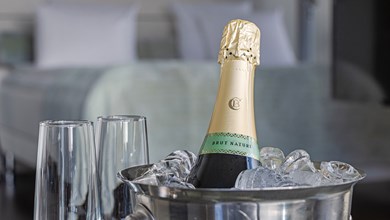 Strong offers in your inbox
Corporate agreement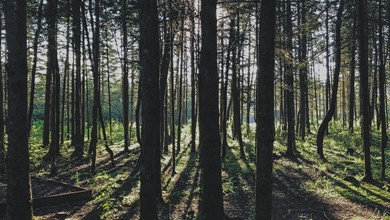 Sustainability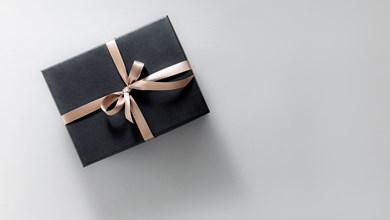 Gift card
---
Copenhagen Island is a 4-star hotel in Copenhagen
Enjoy a delicious dinner in our restaurant The Harbour.
In our Restaurant The Harbour you will find an international menu. During the summer it is possible to enjoy a meal outdoors on our terrace by the waterside. We also have the spectacular water view in our restaurant and make for a great dinner experience at Copenhagen Island. You are able to read more about our restaurant, menu's and book a table here
State-of-the-art fitness centre
Our state-of-the-art fitness centre is located on the 5th floor, offering guests spectacular views of Copenhagen and the harbour whilst keeping fit and working up a sweat. Equipped with lifting weights and training apparatus. The fitness centre is accessed using your room key and is available exclusively for the hotel's guests.