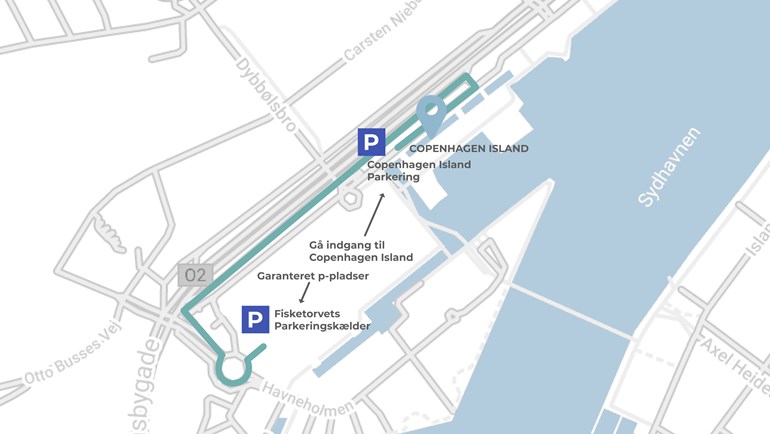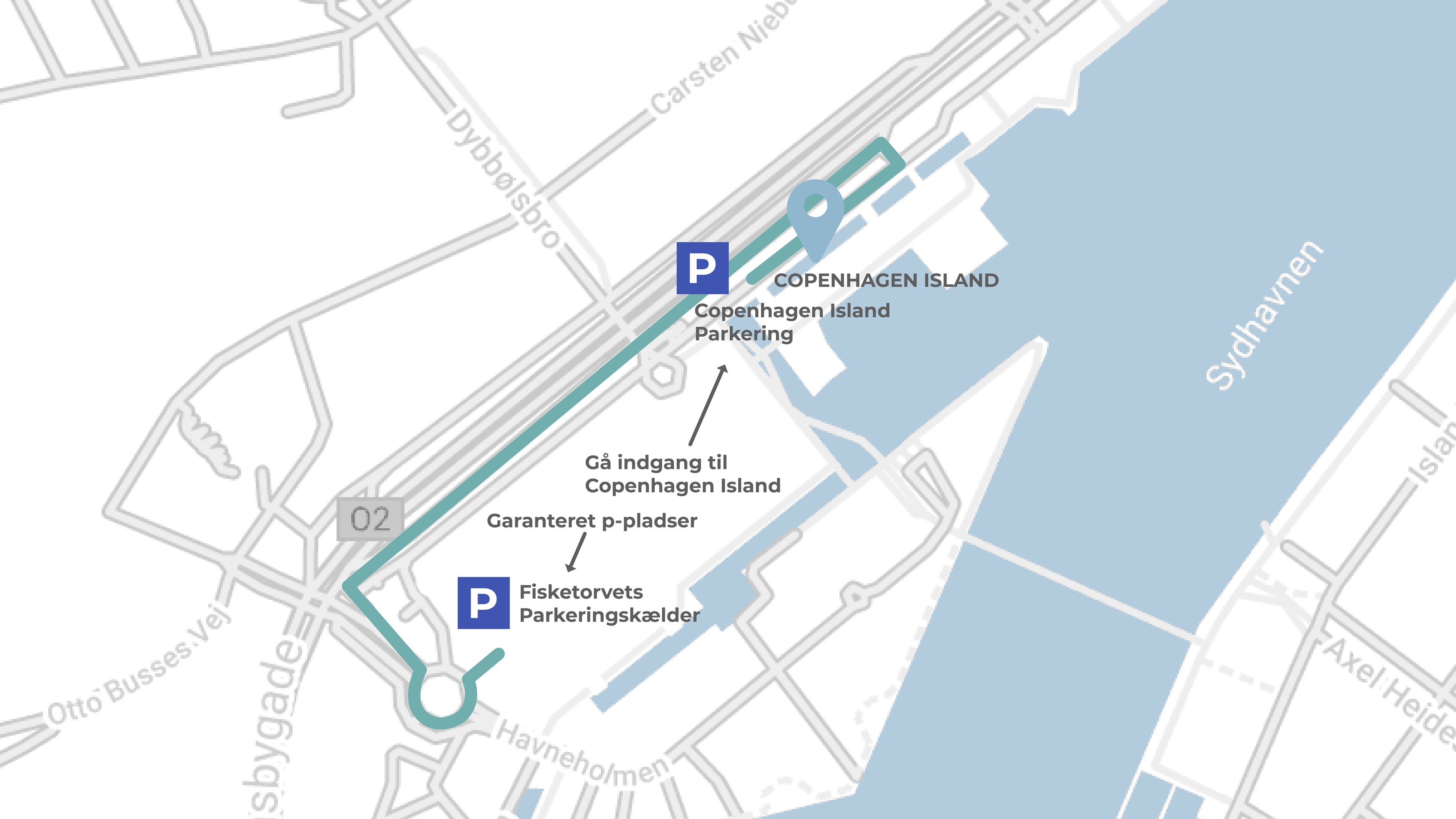 Parking at Fisketorvet
If you want to be guaranteed a parking space, you can park your car in advance at Fisketorvet on the ground floor.
What you need to know about your parking at Fisketorvet
The first 2 hours/per day are free. After the 2 hours you pay DKK 150, - per. day.
Fisketorvet's parking system registers your license plate. Therefore, a parking ticket or a parking disc is not required. Just remember your license plate. You can only pay for your parking at the front desk at Copenhagen Island.
The maximum height of the vehicle is limited to 2.5 metres.
It is important that you turn off your (if you have one) parking apps during your parking. If you have the Easy Park app, remember to turn off auto-start.
When you parked your car, it is very important that you drive to the back of Fisketorvet and park your car in the basement (it is located on the ground floor). You have to stay on the same level as if you parked your car out on the street.
You must not park on the roof, as it will be locked at night / early morning.
You are welcome to drive in and out.
See our illustration of how to get to the parking area at Fisketorvet.
Park at your own risk. Please do not leave anything of value in your car.
NOTE: Be aware that there are some parking spaces where you are not allowed to park. Parking at spaces marked with "Parkeringsplads reserveret til køretøjer med parkeringslicens og synligt parkeringskort" is not allowed.
Parking at Copenhagen Island
Copenhagen Island has 47 car parking spaces at the rate of DKK 175 per day. These spaces are patrolled by the independent carpark company APCOA. We recommend that guests arriving by car immediately obtain a parking permit from our reception and display the permit clearly visible in the front windscreen. Cars without a valid parking permit risk a fee of DKK 750 per day. Guests should ensure to only park in spaces marked "hotelparkering". Parking at spaces marked with "Nykredit" is not allowed for hotel guests.
Price per day
Parking by Copenhagen Island costs DKK 150,-
Parking at Fisketorvet/Copenhagen Mall costs DKK 175,-