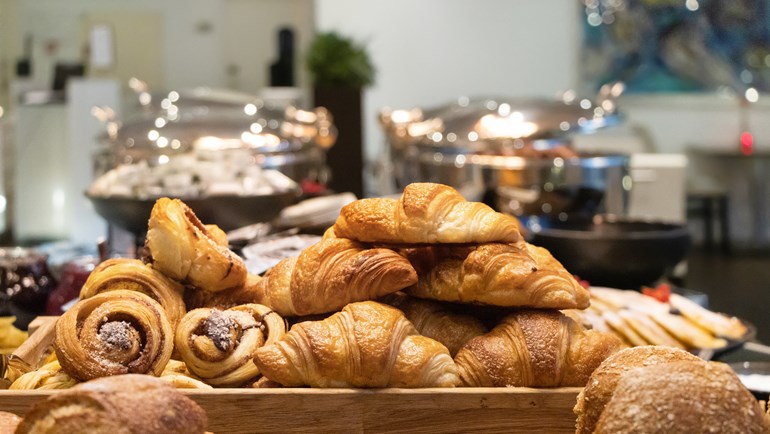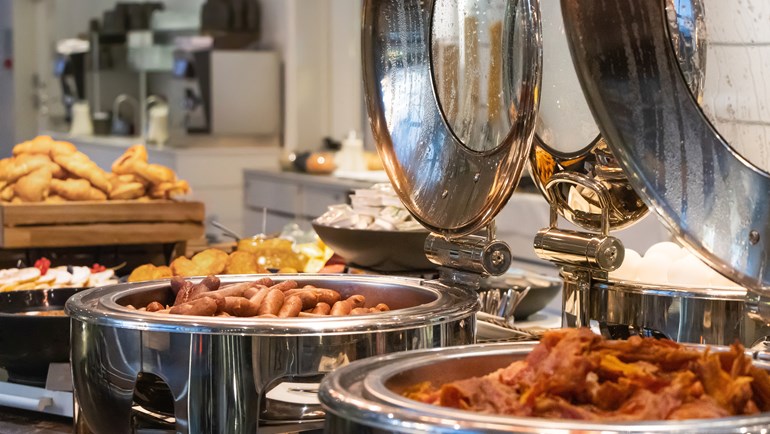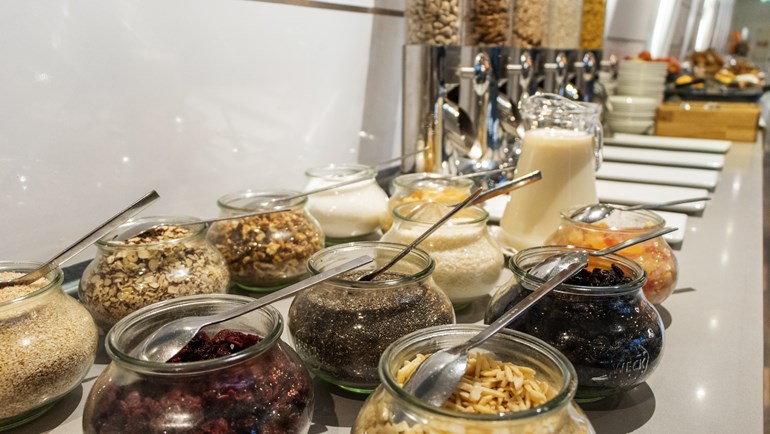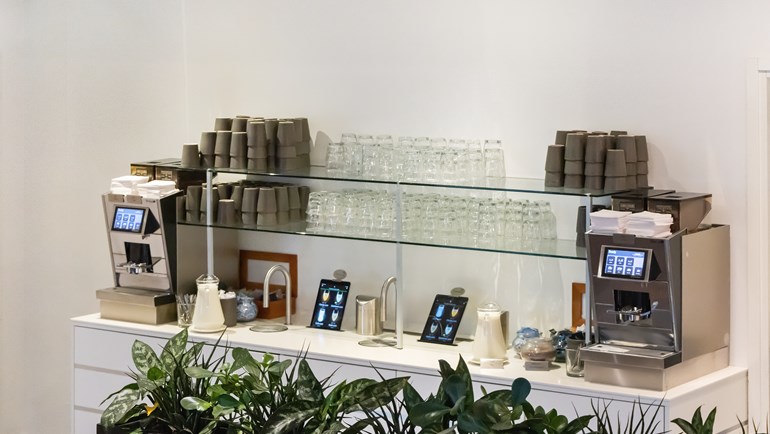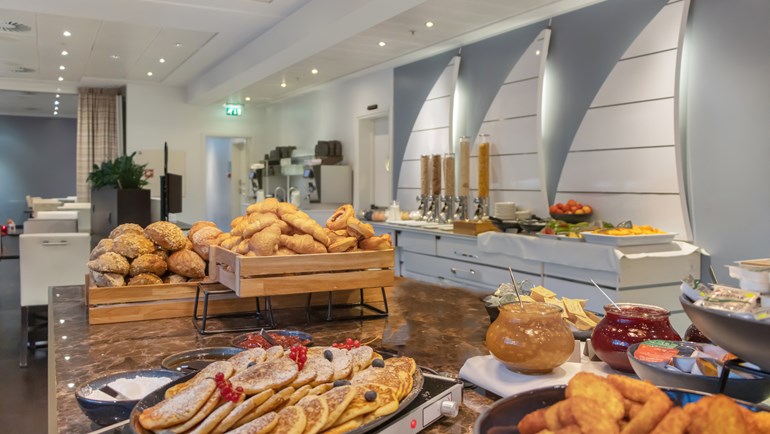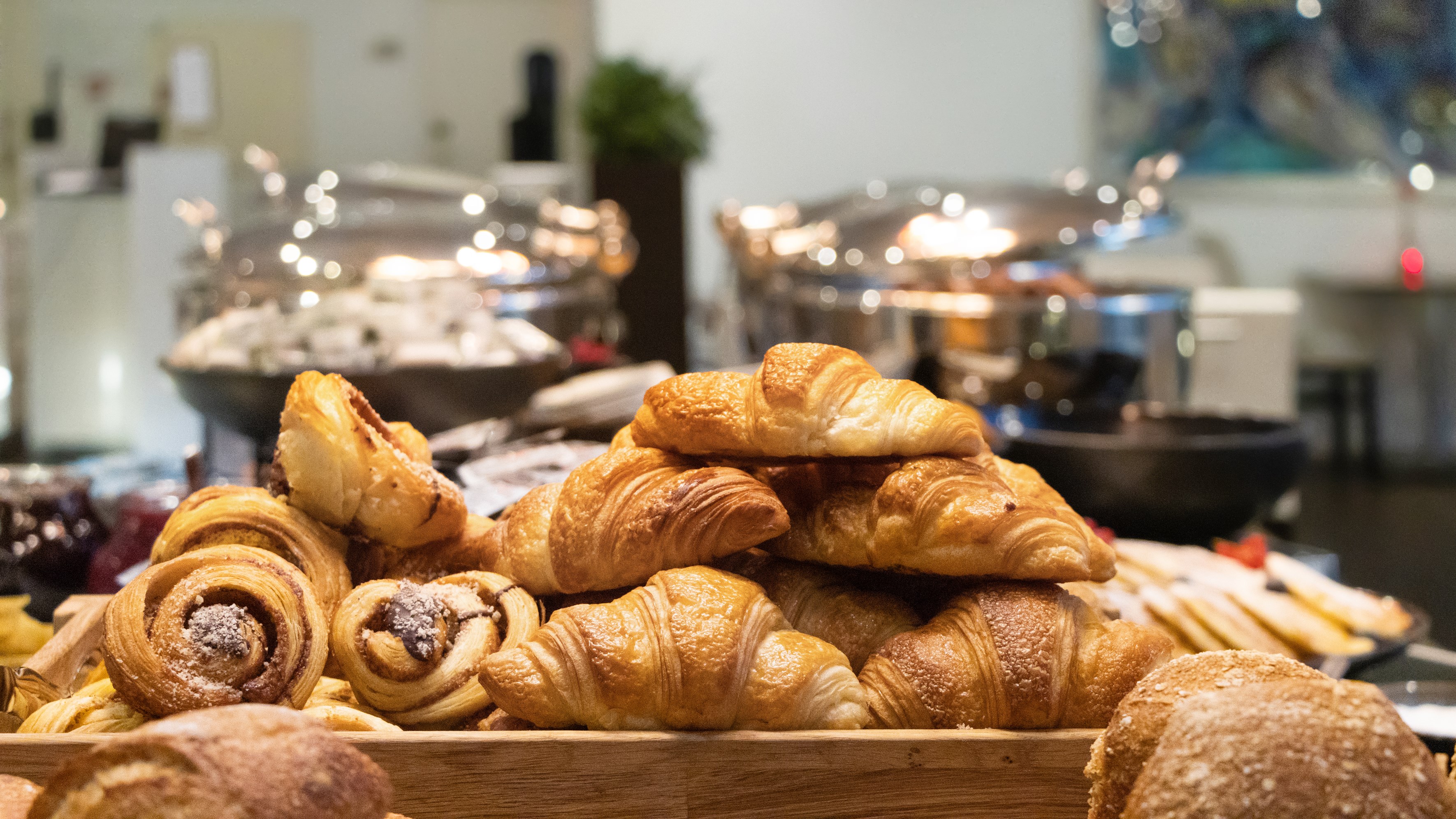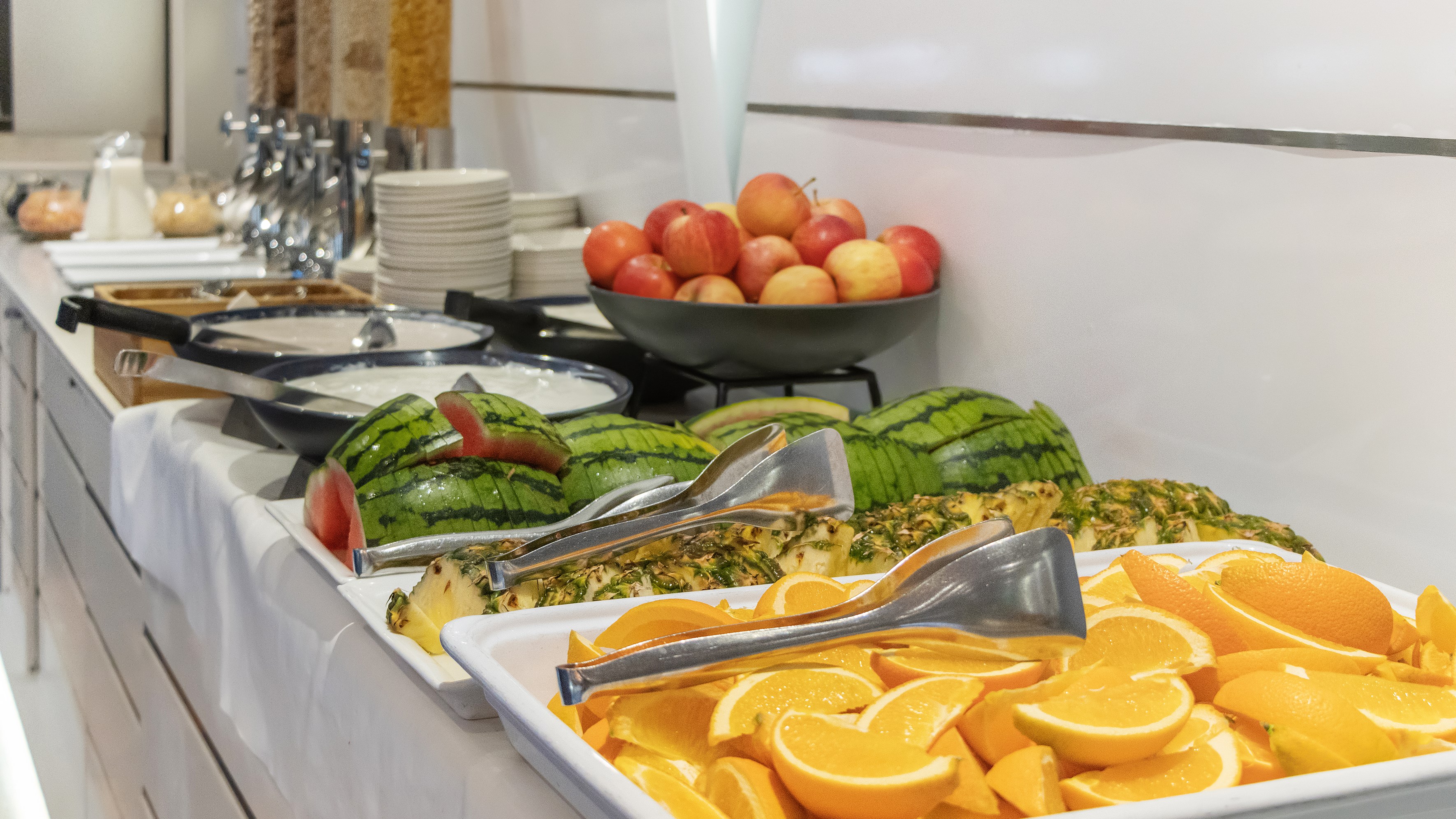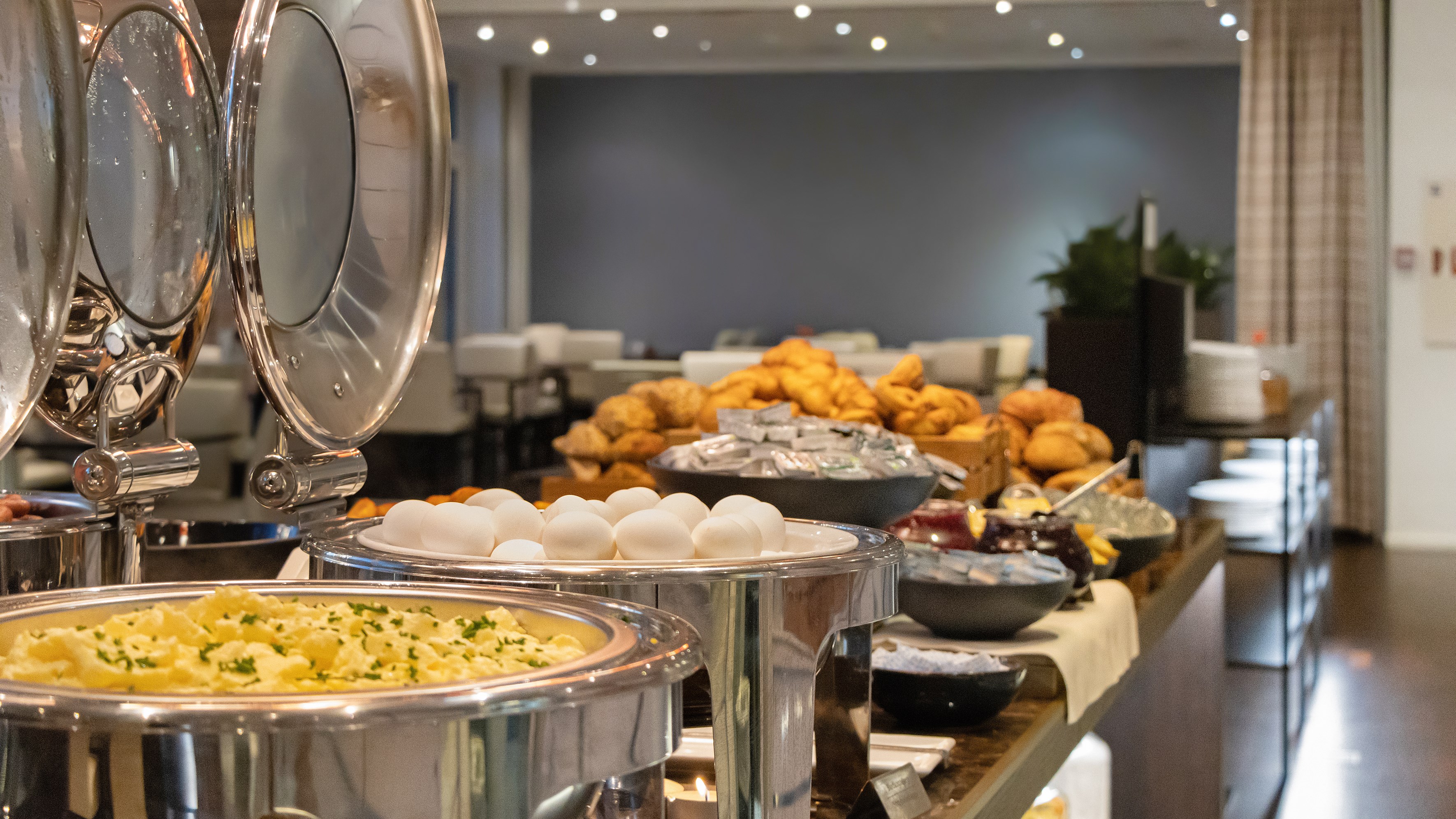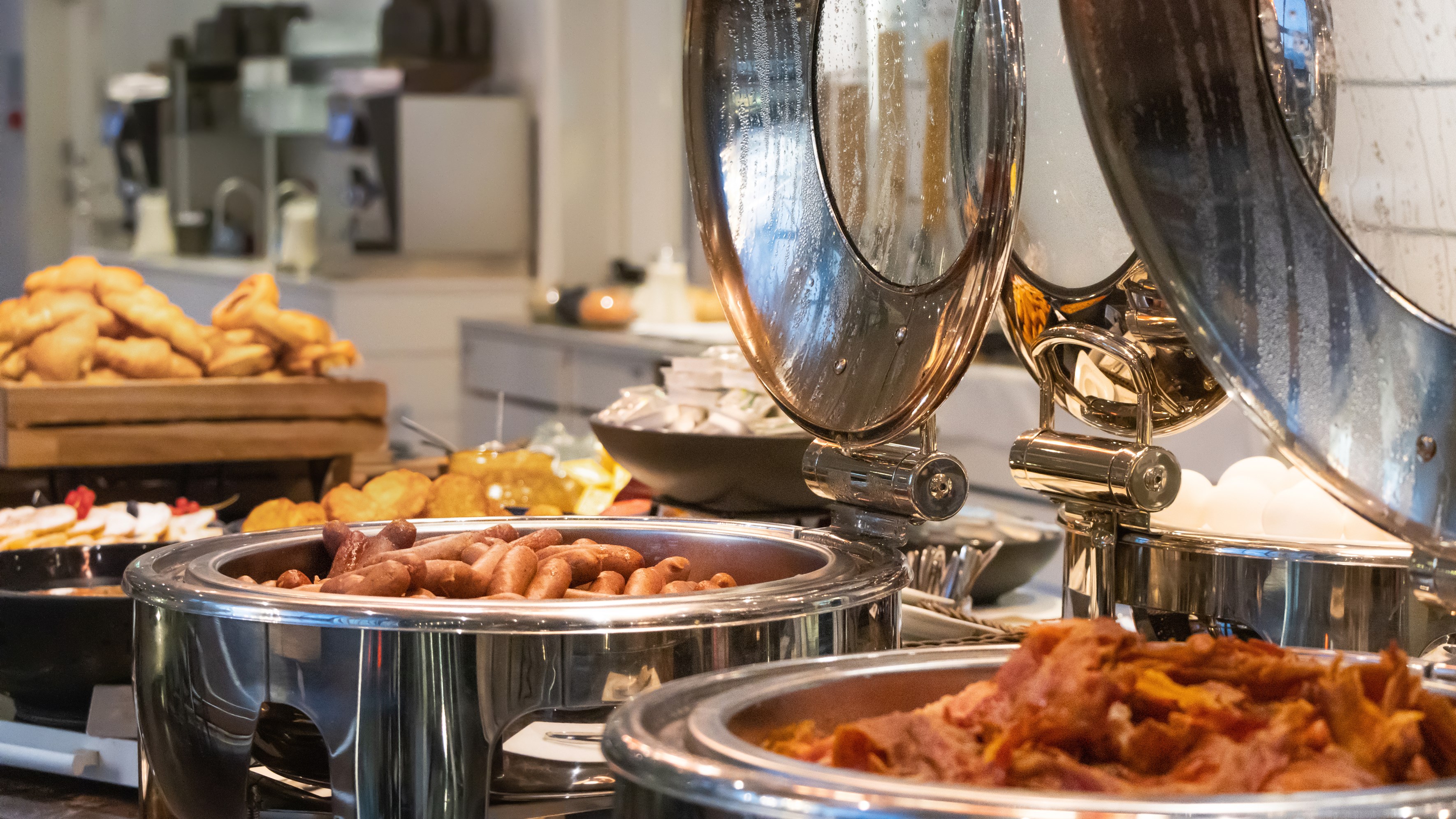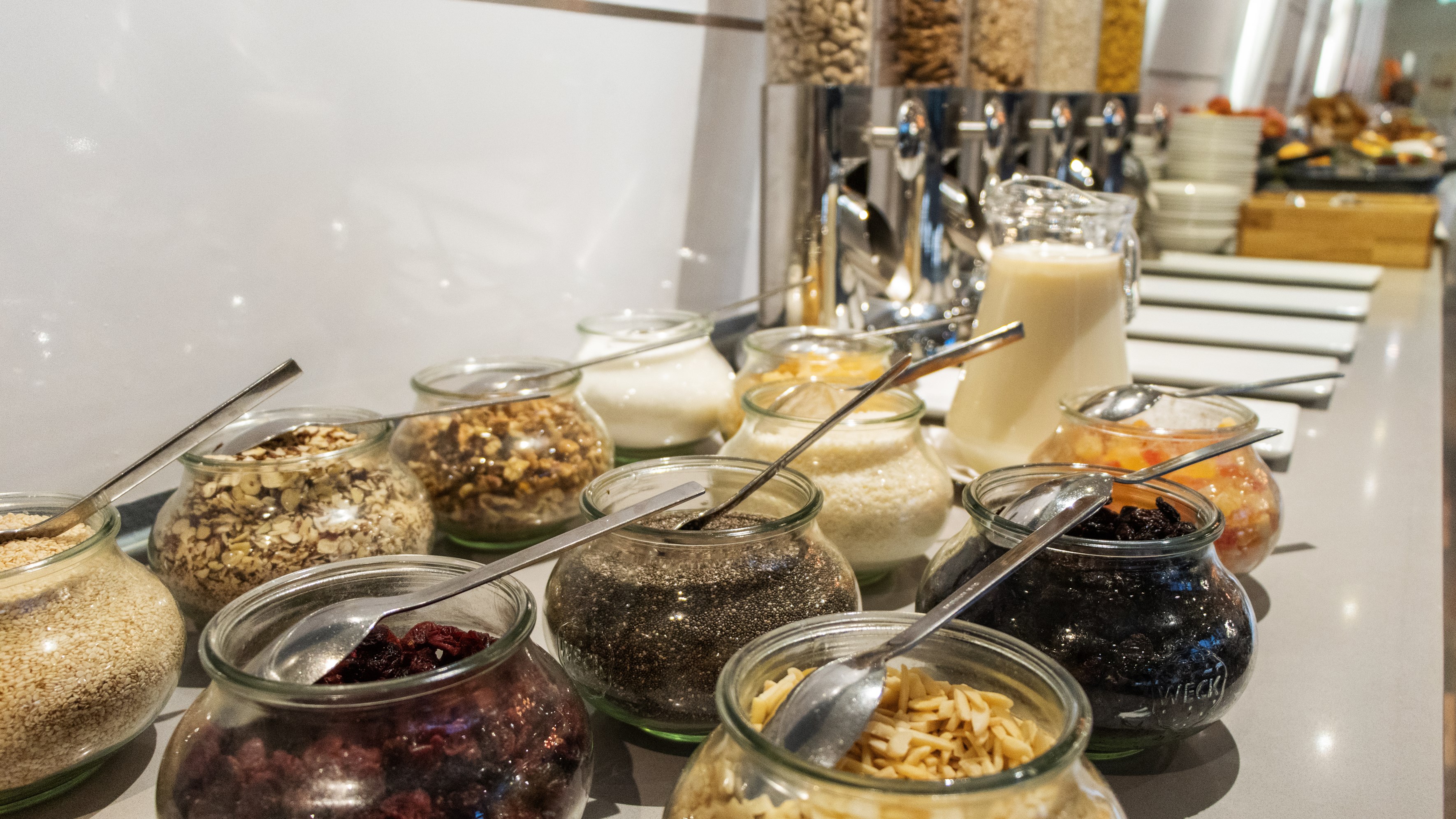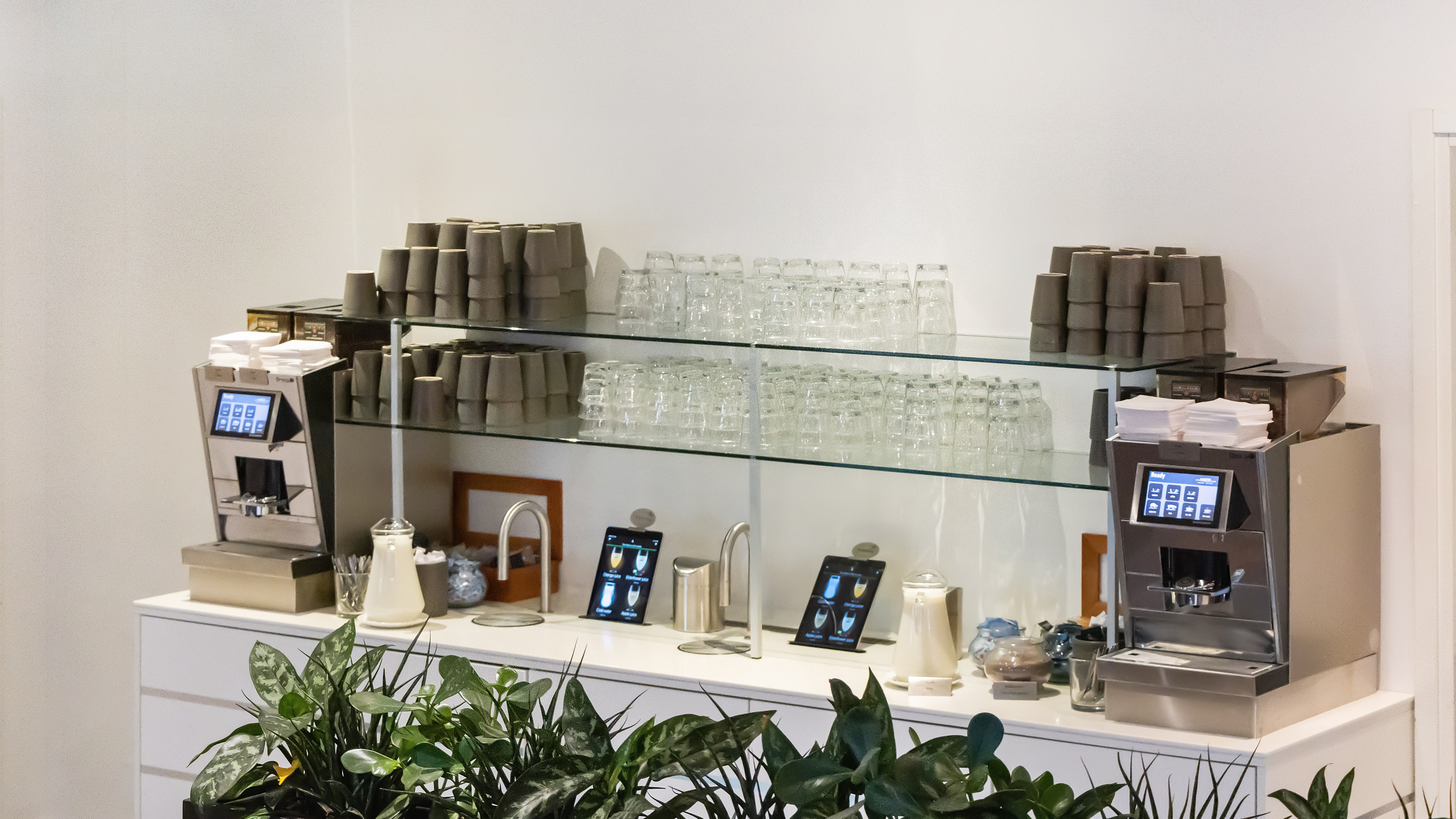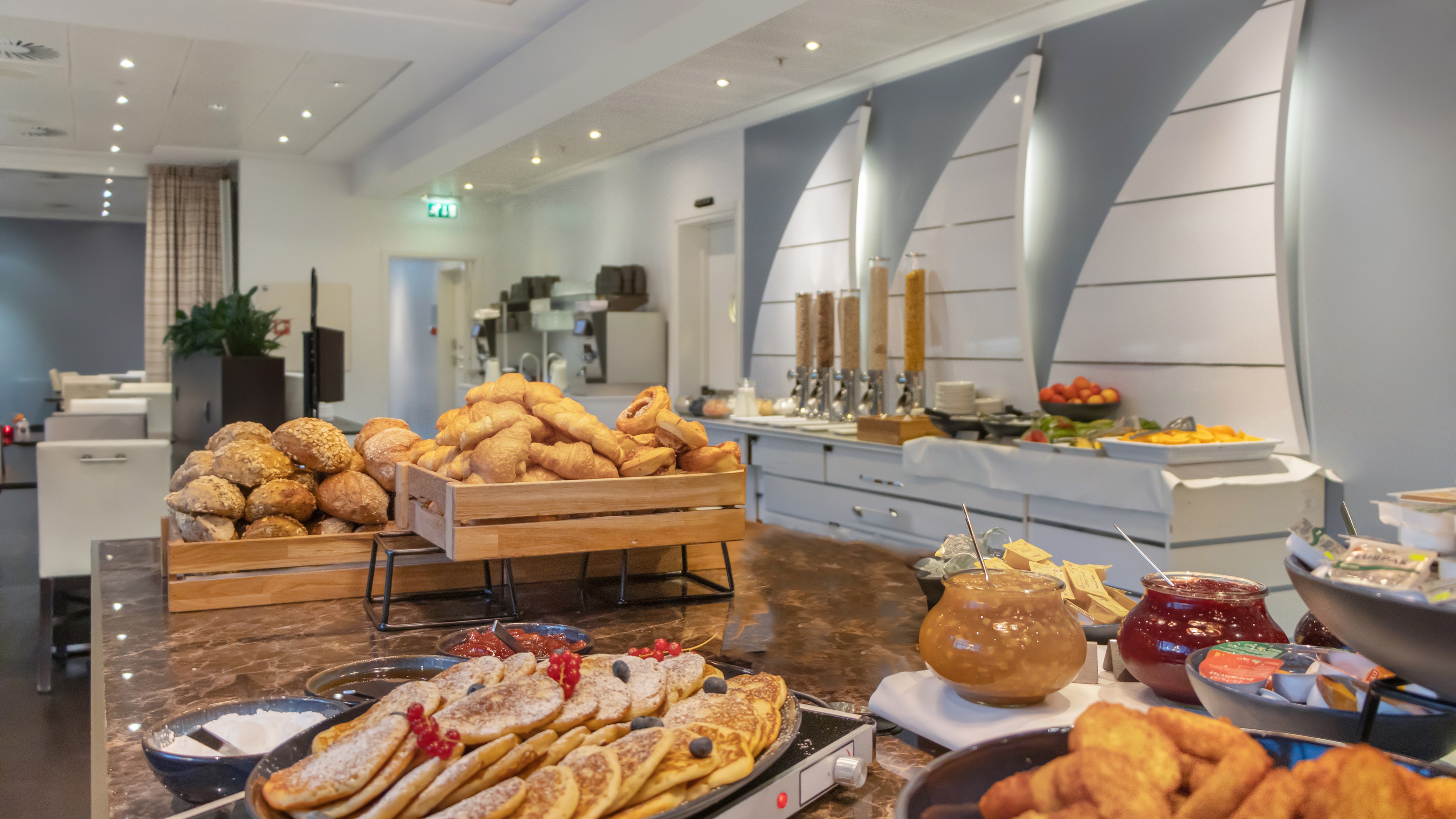 Opening hours
Weekdays 6.30AM-10.00AM.
Weekends 7AM-11AM.
Breakfast restaurant
We take quality very seriously and aim to give our guests the best start of the day. We offer a delicious breakfast buffet with a focus on quality, ecology, health and, not least, taste.
We therefore have a wide selection of bread from Emmerys, cheese, cold cuts, fruit and vegetables, yoghurt, eggs, cereal and various juices and, of course, tea and coffee. We also offer delicious crispy bacon and scrambled eggs and classic Danish pastries.
Breakfast is served in our lovely breakfast restaurant and when the weather permits, on our terrace with lovely Harbour view.
Dietary requirements
We offer gluten and lactose free alternatives and allergenic information – please ask the waiter.
Breakfast can be purchased at a price at per person (children #95).